Suggested Readings
Chen X, et al. Nat Commun. 2020;11(1):3475.
Cisneros-Villanueva M, et al. Br J Cancer. 2022;126(3):391-400.
Clarke CA, et al. Cancer Epidemiol Biomarkers Prev. 2020;29(5):895-902.
Hubbell E, et al. Cancer Epidemiol Biomarkers Prev. 2021;30(3):460-468.
Klein EA, et al. Ann Oncol. 2021;32(9):1167-1177.
Liu MC, et al. Ann Oncol. 2020;31(6):745-759.
Nadauld LD, et al. Cancers (Basel). 2021;13(14):3501.
Pinzani P, et al. Clin Chem Lab Med. 2021;59(7):1181-1200.
Trevethan R. Front Public Health. 2017;5.
Linked Resources
Patient Education Tool
eReader Download
Apple Books | Amazon | Barnes & Noble | Google Play | Rakuten Kobo
Clinical Practice Guidelines
A and B Recommendations
Clinician Resources
Multi-cancer early detection coverage and legislation.
An interactive website for SEER cancer statistics. Surveillance Research Program, National Cancer Institute, Division of Cancer Control and Population Sciences.
Menlo Park, CA: Grail LLC.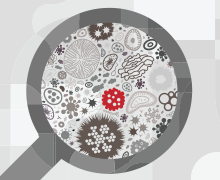 eHealthSource
1.00 CME/AANP
Early Cancer Detection in Primary Care: Are You Aware of New Blood-Based Multi-Cancer Screening Tools
A Multimedia eHealth Source™ Educational Initiative
| | |
| --- | --- |
| Faculty: | Lincoln D. Nadauld, MD, PhD; Charles P. Vega, MD, FAAP |
| Release: | 04/29/2022 |
| Expiration: | 04/29/2023 |