Suggested Readings
Baeten JM, et al. N Engl J Med. 2012;367(5):399-410.
Choopanya K, et al. Lancet. 2013;381(9883):2083-2090.
HIV.gov.
HIV.gov.
HIV.gov.
Goldstein RH, et al. N Engl J Med. 2018;379(14):1293-1295.
Grant RM, et al; iPrEx Study Team. N Engl J Med. 2010;363(27):2587-2599.
Hess KL, et al. Ann Epidemiol. 2017;27(4):238-243.
Landovitz RJ, et al; HPTN 083 Study Team. N Engl J Med. 2021;385(7):595-608.
Mayer KH, et al. Lancet. 2020;396(10246):239-254.
National Health Service. 2020.
Stewart J, Stekler JD. J Fam Pract. 2019;68(5):254-261.
PrEP ACCESS, ASSISTANCE, AND INFORMATION
Information about preexposure prophylaxis (PrEP), nonoccupational postexposure prophylaxis (nPEP), insurance and insurance rights, finding a PrEP/nPEP provider, and a list of PrEP resources by state.
National Coordinating Resource Center Supports national HIV priorities by providing training, consultation, and resources
Clinic visits and lab tests vary depending on income If PrEP medication is a good option for your clients, they can choose the application process that is most convenient. By phone: 855-447-8410
The PrEP patient assistance program will provide medication at no cost for those who meet income guidelines
Phone number: 877-505-6986
RELATED ACTIVITIES
This educational program will focus on how to identify and engage with patients at high risk for HIV infection, use nonjudgmental communication skills to remove the stigma associated with HIV, and foster meaningful discussions about sexual health and behavior. It will also provide practical clinical information on implementing PrEP services in primary care practice, including the safety and efficacy of oral and long-acting injectable PrEP agents, initiating and monitoring patients on PrEP, and using shared decision-making to address patient preferences and priorities for HIV prevention.
This initiative aims to educate and motivate clinicians and other providers working in substance use disorder (SUD) centers in metropolitan and less-populated areas to increase their clients' awareness of and access to HIV preexposure prophylaxis (PrEP). This program will offer medical and addiction-services specialists' leading-edge methods to collaboratively reach people who inject drugs (PWID) and connect them to providers for HIV testing and PrEP services.
HIV is a life-long condition that is becoming increasingly complex. Clinicians must be prepared to face myriad situations over a patient's lifespan, relating both to their HIV and to either other comorbidities or issues such as stigma or social determinants of health. In this interactive activity, you will follow a patient diagnosed as an adolescent through his lifespan with HIV to make decisions about common challenges. Dr. Onyema Ogbuagu will review rapid ART, educating adolescents, addressing nonadherence due to challenges in social determinants of health, implicit bias, long-acting injectables, virologic failure, switching ART regimens, 2-drug regimens, common comorbidities in aging patients, and drug-drug interactions, all placed in the context of important mile markers along a patient's HIV journey.
Linked Resources
CLINICAL PRACTICE GUIDELINES
Centers for Disease Control and Prevention.
Centers for Disease Control and Prevention.
CDC Stacks. Centers for Disease Control and Prevention.
Makadon H, et al; American College of Physicians, eds. Boston, MA: Fenway Health; 2015.
Saag MS, et al. JAMA. 2020;324(16):1651-1669.
PROFESSIONAL ORGANIZATIONS & RESOURCES
HIV Prevention Certified Provider™ Certification Program.
Centers for Disease Control and Prevention.
University of California, San Francisco.
University of Liverpool.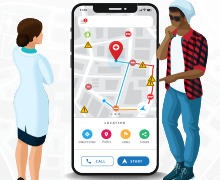 The PrEP Journey
Charting the Course Through HIV Prevention