Meeting slides
Interactive presentation
Is It Systemic Mastocytosis? Best Practices for Diagnosis and Management
Listen to Barbara share her story about being diagnosed and living with indolent SM.
Suggested Readings
San Antonio, Texas. February 24-27, 2023.
Akin C, Elberink HO, Gotlib J, et al. American Society of Hematology Virtual Conference; December 5-8, 2020. Abstract 1248.
Giannetti MP, Akin C, Hufdhi R, et al. J Allergy Clin Immunol. 2021;147(4):1497-1501.e1.
Jennings SV, Slee VM, Zack RM, et al. Immunol Allergy Clin North Am. 2018;38(3):505-525.
Mesa RA, et al. Cancer. 2022; 128(20): 3691-3699.
Monaldi C, De Santis S, Mancini M, et al. Mediterr J Hematol Infect Dis. 2021;13(1):e2021046.
Pardanani A. Am J Hematol. 2021;96(4):508-525.
Theoharides TC, Valent P, Akin C. N Engl J Med. 2015;373(2):163-172.
Valent P, Hartmann K, Schwaab J, et al. J Allergy Clin Immunol. 2022;10(8):1999-2012.e1996.
van Anrooij B, Oude Elberink JNG, Span LFR, et al. J Allergy Clin Immunol. 2018;142(3):1006-1008. e7.
Zanotti R, Tanasi I, Crosera L, et al. Mediterr J Hematol Infect Dis. 2021;13(1):e2021068.
Linked Resources
Clinical Guidelines
Arber DA, Orazi A, Hasserjian R, et al. Blood. 2016;127(20):2391-2405.
Khoury JD, Solary E, Abla O, et al. Leukemia. 2022;36(7):1703-1719.
National Comprehensive Cancer Network.
Patient Resources
TMS is dedicated to providing multifaceted support to patients, families, and medical professionals in the community and to leading the advancement of knowledge and research in mast cell diseases through education, advocacy, and collaboration.
The goal of the ECNM is to improve disease-recognition, diagnosis, and therapy in patients with mastocytosis in Europe.
NORD is a patient advocacy organization committed to the identification, treatment, and cure of rare disorders through programs of education, advocacy, research, and patient services.

Making the Rounds on Systemic Mastocytosis
Accelerating Diagnosis and Treatment
| | |
| --- | --- |
| Faculty: | Mariana C. Castells, MD; Tracy I. George, MD; Patricia L. Lugar,MD; Anne L. Maitland, MD; |
| Release: | 02/25/2023 |
| Expiration: | 03/10/2023 |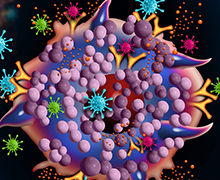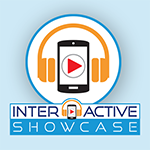 Making the Rounds on Systemic Mastocytosis
Accelerating Diagnosis and Treatment