Suggested Readings
Bosch B, Akpomiemie G, Chandiwana N, et al. Clin Infect Dis. 2022;ciac949.
Dominick L, Midgley N, Swart LM, et al. Am J Physiol Heart Circ Physiol. 2020;318(4):H731-H746.
Duncan AD, Goff LM, Peters BS. PLoS One. 2018;13(3):e0194199.
DAD Study Group. N Engl J Med. 2007;356(17):1723-1735.
Grinspoon SK, Fitch KV, Zanni MV, et al; REPRIEVE Investigators. N Engl J Med. 2023;389(8):687-699.
Gupta SK, Kitch D, Tierney C, et al; AIDS Clinical Trials Group Study A5224s Team. HIV Med. 2015;16(10):591-598.
Kadowaki T, Maegawa H, Watada H, et al. Diabetes Obes Metab. 2022;24(12):2283-2296.
Marcelin JR, Siraj DS, Victor R, Kotadia S, Maldonado YA. J Infect Dis. 2019;220(220 suppl 2):S62-S73.
Onu DU. AIDS Care. 2021;33(10):1335-1339.
Pugh D, Gallacher PJ, Dhaun N. Drugs. 2019;79(4):365-379.
Sax PE, Erlandson KM, Lake JE, et al. Clin Infect Dis. 2020;71(6):1380-1390.
Surial B, Chammartin F, Damas J, et al; Swiss HIV Cohort Study. Clin Infect Dis. 2023;ciad286. [Epub ahead of print]
Linked Resources
Additional HIV-Related CME/CE Activities
Clinical Practice Guidelines
ElSayed NA, et al. Diabetes Care. 2023:45(suppl 1):S1-S291.
Feinstein MJ, Hsue PY, Benjamin LA, et al. Circulation. 2019;140(2):e98-e124.
Gandhi RT, Bedimo R, Hoy JF, et al. JAMA. 2023;329(1):63-84.
Grundy SM, Stone NJ, Bailey AL, et al. Circulation. 2019;139(25):e1046-e1081.
Joseph JJ, Deedwania P, Acharya T, et al; American Heart Association Diabetes Committee of the Council on Lifestyle and Cardiometabolic Health; Council on Arteriosclerosis, Thrombosis and Vascular Biology; Council on Clinical Cardiology; and Council on Hypertension. Circulation. 2022;145(9):e722-e759.
Mach F, Baigent C, Catapano AL, et al; ESC Scientific Document Group. Eur Heart J. 2020;41(1):111-188.
US Department of Health and Human Services
Whelton PK, Carey RM, Aronow WS, et al. Hypertension. 2018;71(6):e13-e115.
American College of Cardiology.
National Minority AIDS Council.
Substance Abuse and Mental Health Services Administration (SAMHSA).
Patient and Caregiver Resources
NAM Publications
Centers for Disease Control and Prevention
National Institutes of Health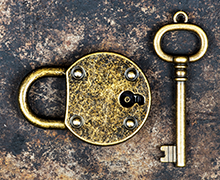 Putting Together Clues in HIV, CVD, T2D, and CKD
Escaping Management Mishaps