Suggested Readings
Bouças AP, Rheinheimer J, Lagopoulos J. Neuroscientist. 2022;28(1):11-19.
Smith ER, Oakley E, Grandner GW, et al. BMJ Global Health. 2023;8(1):e009495.
Howard-Jones AR, Burgner DP, Crawford NW, et al. J Paediatr Child Health. 2022;58(1):46-53.
Jani CT, Schooley RT, McKay RR, et al. Front Oncol. 2023;13:1107384.
Lyra E Silva NM, Barros-Aragão FGQ, De Felice FG, et al. Neuropharmacology. 2022;209:109023.
Mahmoud S, El-Kalliny M, Kotby A, et al. Curr Pediatr Rep. 2022;10(1):1-10.
Melamed OC, Hauck TS, Buckley L, et al. Subst Abus. 2020;41(3):286-291.
Pedersen RM, Bang LL, Holm DK, et al. Kidney Int Rep. 2023. [Epub ahead of print]
Peluso MJ, Spinelli MA, Deveau T-M, et al. AIDS. 2022;36(12):F7-F16.
Shakespeare T, Ndagire F, Seketi QE. Lancet. 2021;397(10282):1331-1333.
Tai DBG, Shah A, Doubeni CA, et al. Clin Infect Dis. 2021;72(4):703-706.
Tizazu AM, Mengist HM, Demeke G. Immun Ageing. 2022;19(1):53.
Hall VG, Solera JT, Al-Alahmadi G, et al. CMAJ. 2022;194(33):E1155-E1163.
Zong Z, Wei Y, Ren J, et al. Mol Cancer. 2021;20(1):76.
Calabrese CM, Kirchner E, Husni EM, et al. Arthritis Rheumatol. 2022;74(12):1906-1915.
Calver JF, Fabbri L, May J, et al. Clin Chest Med. 2023;44(2):385-393.
Cho DH, Choi J, Gwon JG. Nutr Metab Cardiovasc Dis. 2021;31(9):2596-2604.
Dufour JF, Marjot T, Becchetti C, et al. Gut. 2022;71(11):2350-2362.
Floyd JS, Walker RL, Kuntz JL, et al. J Gen Intern Med. 2023;38(6):1484-1492.
Gallo G, Calvez V, Savoia C. High Blood Press Cardiovasc Prev. 2022;29(2):115-123.
Han H, Yang L, Liu R, et al. Clin Chem Lab Med. 2020;58(7):1116-1120.
Hiremath S, Blake PG, Yeung A, et al. Clin J Am Soc Nephrol. 2023;18(4):485-490.
Hmoud H, Morrow Z, DeGregorgio L, et al. Int J Heart Vasc Syst. 2022;2(1):1-6.
Kokkotis G, Kitsou K, Xynogalas I, et al. Aliment Pharmacol Ther. 2022;55(2):154-167.
Naeem A, Tabassum S, Gill S, et al. Cureus. 2023;15(3):e35658.
Reis G, dos Santos Moreira Silva EA, Medeiros Silva DCM, et al. Lancet Reg Health Am. 2022;6:100142.
Sharifian-Dorche M, Bahmanyar M, Sharifian-Dorche A, et al. J Neurol Sci. 2021;428:117607.
Small C, Mehkri Y, Panther E, et al. Can J Neurol Sci. 2023;50(4):495-502.
Vulturar DM, Crivii CB, Orăsan OH, et al. J Clin Med. 2022;11(13):3844.
Wang D, Leo C, Liu L, et al. Stroke Vasc Neurol. 2023. [Epub ahead of print]
Wu S, Zhou K, Misra-Hebert A, et al. Metab Syndr Relat Disord. 2022;20(4):191-198.
Linked Resources
Additional Activities in COVID
Clinical Practice Guidelines
National Institutes of Health (NIH).
Clinician Resources
Centers for Disease Control and Prevention (CDC).
US Food and Drug Administration (FDA).
FDA.
FDA.
University of Liverpool.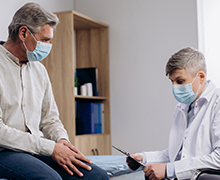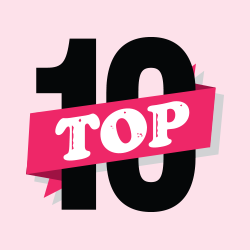 Top 10 COVID-19 Special Population Queries
Module 1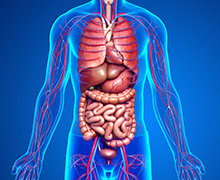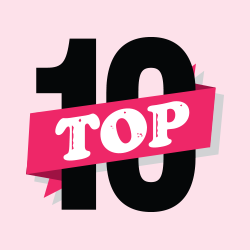 Top 10 COVID-19 Comorbidity Queries
Module 2