Meeting slides
Interactive presentation
How has the BA.2.12.1 COVID-19 subvariant changed clinical practice?
As Omicron subvariants continue to emerge, clinical practice must quickly shift to optimally manage nonhospitalized patients with mild to moderate COVID-19. The current Omicron subvariants have left only 1 anti-SARS-CoV-2 monoclonal antibody for pre-exposure prophylaxis and 1 for treatment. Drs. Lucy Horton and Monica Gandhi discuss what they are doing to incorporate both antivirals and anti-SARS-
Interactive presentation
Real-World Best Practices in a COVID-19 Clinic
Drs Monica Gandhi and Lucy Horton discuss eligibility for anti-SARS-CoV-2 monoclonal antibodies for both treatment and pre-exposure prophylaxis as well as clinic models to deliver these as safely and efficiently as possible. Faculty also discuss optimal strategies to overcome disparities in care for COVID-19 testing, monoclonal antibodies, and oral antivirals.
Suggested Readings
Bierle DM, Ganesh R, Wilker CG, et al. J Prim Care Community Health. 2021;12:21501327211019282.
Dougan M, Azizad M, Chen P, et al. medRxiv. 2022. [Epub ahead of print]
Hachmann NP, Miller J, Collier A-rY, et al. medRxiv. 2022. [Epub ahead of print]
Haynes N, Cooper LA, Albert MA. Circulation. 2020;142(2):105-107.
Levin M, Ustianowski A, De Wit S, et al. N Engl J Med. 2022. [Epub ahead of print]
Wiltz JL, Feehan AK, Molinari NM, et al. MMWR Morb Mortal Wkly Rep. 2022;71(3):96-102.
Wu EL, Kumar RN, Moore WJ, et al. J Gen Intern Med. 2022:1-9.
Yu J, Collier A-RY, Rowe M, et al. N Engl J Med. 2022;386(16):1579-1580.
Linked Resources
Clinical Practice Guidelines
National Institutes of Health (NIH).
Clinician Resources
Department of Health and Human Services (DHHS).
US Food and Drug Administration (FDA).
FDA.
NIH.
Patient Resources
DHHS.
Lloyd EC, Gandhi TN, Petty LA. JAMA. 2021;325(10):1015.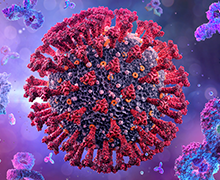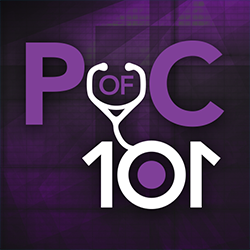 Current Evidence and Guidelines for Anti-SARS-CoV-2 Monoclonal Antibodies
Module 1
| | |
| --- | --- |
| Faculty: | Monica Gandhi, MD, MPH; Lucy Horton, MD, MPH |
| Release: | 06/07/2022 |
| Expiration: | 06/07/2023 |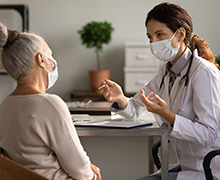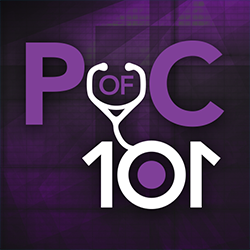 Real-World Use of Anti-SARS-CoV-2 Monoclonal Antibodies
Module 2
| | |
| --- | --- |
| Faculty: | Monica Gandhi, MD, MPH; Lucy Horton, MD, MPH |
| Release: | 06/07/2022 |
| Expiration: | 06/07/2023 |