Meeting slides
Suggested Readings
Akinosoglou K, Schinas G, Gogos C. Viruses. 2022;14(11):2540.
Bertini CD Jr, Khawaja F, Sheshadri A. Clin Chest Med. 2023;44(2):395-406.
Boehmer TK, Koumans EH, Skillen EL, et al. MMWR Morb Mortal Wkly Rep. 2022;71(43):1359-1365.
Chalkias S, McGhee N, Whatley JL, et al. medRxiv. 2023:2023.08.22.23293434. [Preprint].
Jani CT, Schooley RT, McKay RR, et al. Front Oncol. 2023;13:1107384.
Kang SW, Kim JW, Kim JY, et al. J Infect. 2023;86(4):412-414.
Napuri NI, Curcio D, Swerdlow DL, et al. Infect Dis Ther. 2022;11(4):1391-1414.
Pullen RL Jr. Nursing. 2022;52(12):27-32.
Schmidt T, Klemis V, Schub D, et al. Am J Transplant. 2021;21(12):3990-4002.
Linked Resources
Clinical Practice Guidelines
National Institutes of Health (NIH).
Clinician Resources
Centers for Disease Control and Prevention (CDC).
US Food and Drug Administration (FDA).
FDA.
FDA.
University of Liverpool.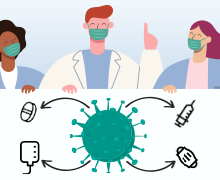 Staying Vigilant for Immunocompromised Patients
Insights from a COVID-19 Expert Working Group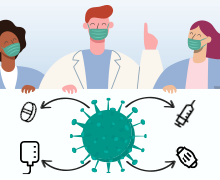 Staying Vigilant for Immunocompromised Patients
Insights from a COVID-19 Expert Working Group